Very little work on the side of our customers
We are fully equipped within our company so everything is done quickly and securely.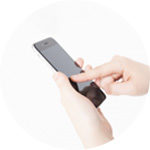 Enquiries and consultancy
Please use phone or email to get in touch with us.
And, detailed information on your needs and situation will be appreciated.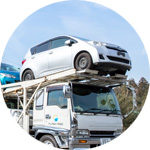 Land transport (from auction sites or site of your naming) is available.
Or your direct transport to our yard is also welcome.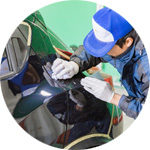 Repair and other additional services
Services are available depending on the condition of your vehicle(s) such as repair, body work, painting and additional work (cleaning, photographing, fitting and removing of parts etc.).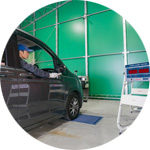 We do inspection services in our own in-yard inspection factory licensed by inspection companies.
(*For countries required)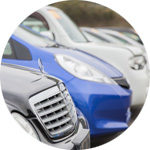 We secure loading space in ships and make a request for shipping.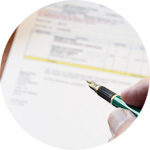 Preparing forms for customs clearing
We prepare paperwork for export declaration.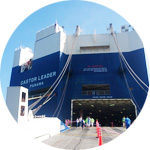 We load vehicles to RORO ships (specialized vehicle carriers) or container ships (container vanning).