One-stop service for car export
ONE STOP SOLUTION
Logistics to cater to customers' needs
Since its establishment, FLASH RISE has been delivering many vehicles and cargo to all over the world.
We pride ourselves on our long and rich experience and proven technology,
as embodied in our specialist staff who can accommodate to every export-related needs of our customers.

Delivers Vehicles Worldwide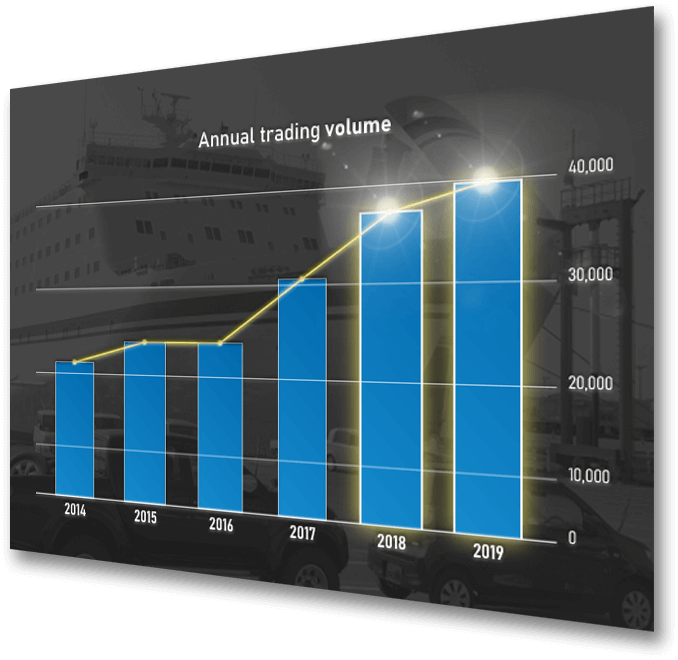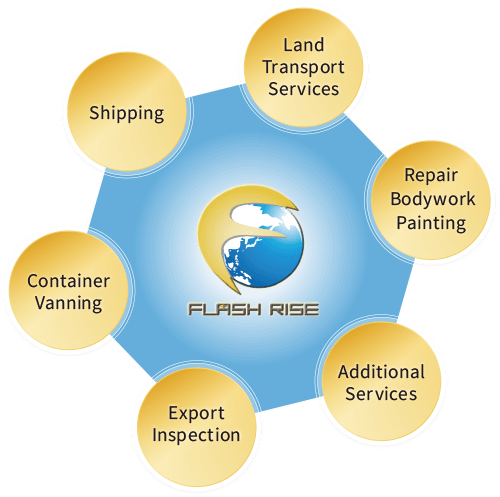 Some ship loading requires highly specialized technique and strict cost- and schedule-management. FLASH RISE take great pride in providing solutions to such situations.
In addition, We know every nook and cranny of export-related problems and will be able to respond quickly and creditably.
Abundant achievements and skills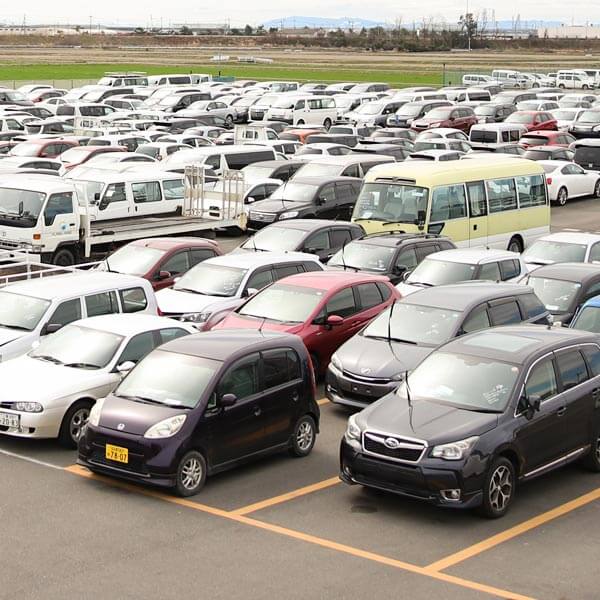 Flexible response to urgent needs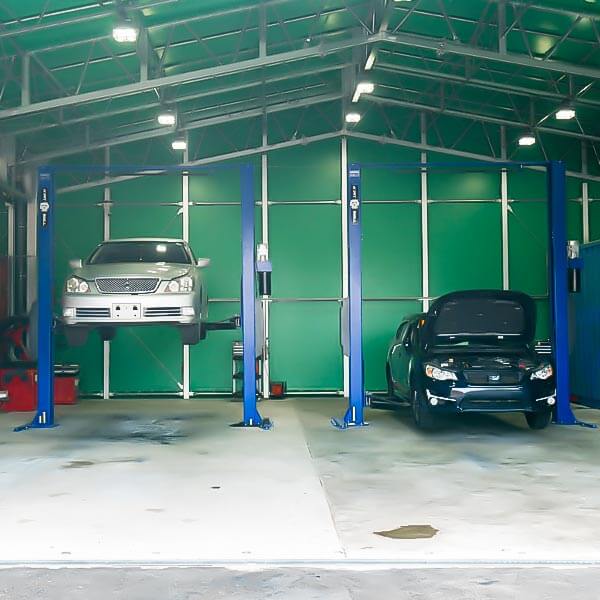 Perfect vehicle management
Security camera installed in our yard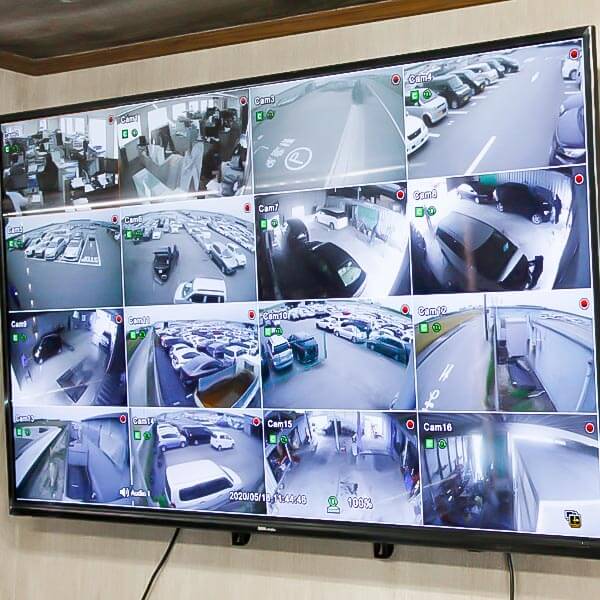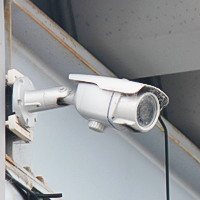 Leave It All to FLASH RISE!
All cumbersome business from land transport to export inspection, booking, customs to loading will be fully and entirely supported. We are a one-stop solution to everything from deposit of your vehicles in our hands to arrival at the destination.
We are fully equipped within our company so everything is done quickly and securely. FLASH RISE will help you achieve efficiency.
Use Us When and Where You Need Us!
It includes partial assistance to your own export business such as 'customs clearance only', 'export inspection only', 'repair only'.
Customers with business with other export-support companies and first-time exporters are also welcome.
Our attention to details will slash your operational burden.